This summer The Black Cat Cabaret transforms London's Southbank into a new Bohemia!
London's cabaret trailblazers return to the Southbank for a wild night at the circus, in a new high skills show featuring world-class acrobats, aerialistes, fire-breathers and other gloriously talented reprobates. Join Emcee 'Frisky' (La Soirée, Frisky & Mannish) and her dazzling troupe for a journey through their darkly utopian circus underworld, all of which is sound-tracked live by the carnival stomp of a house band.
World première of this new circus ensemble show from "London's cabaret trailblazers" (Time Out).
Underbelly Festival Southbank from August 22nd – September 30th 2018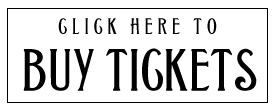 Heading up the troupe is flame-headed diva Miss Frisky, half of comedy duo Frisky & Mannish and an internationally-renowned host & singer. Black Cat's aerial daredevil Katharine Arnold will be swinging through the rafters and leading the multi-skills ensemble, fresh from a stint shooting Tim Burton's Dumbo as aerial consultant and as Eva Green's stunt double. Charlotte & Nicolas (Cirque du Soleil, Limbo) are the new Bohemians on the block, showcasing a sizzling and exclusive new hand-to-hand acrobatic routine. Wildly entertaining twists and turns are provided by cyr wheel maestro Jo Moss, while acclaimed acrobatic tumbler and former La Soirée mainstay Leon Fagbemi combines feats of strength and balance with just a little bit of magic. Graceful, fearless and truly feline LJ Marles reaches new heights with his aerial tension straps, while incandescent burlesque goddess Missy Fatale will be lighting up the Black Cat stage once again with her hypnotic fire dance. Finally the throb of a carnival stomping live band will provide the perfect soundtrack to the on-stage shenanigans.