This summer The Black Cat Cabaret transforms London's Southbank into a new Bohemia!
London's cabaret trailblazers return to the Southbank for a wild night at the circus, in a new high skills show featuring world-class acrobats, aerialistes, fire-breathers and other gloriously talented reprobates. Join Emcee 'Frisky' and her dazzling troupe for a journey through their darkly utopian circus underworld, all of which is sound-tracked live by the carnival stomp of a house band.
World première of this new circus ensemble show from "London's cabaret trailblazers" (Time Out).
Underbelly Festival Southbank from August 22nd – September 30th 2018
Click here to read more about our captivating cast.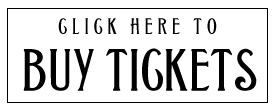 "A true celebration of cabaret and circus that bursts like a champagne cork, soaking up the audience in a spray of glory"
★★★★★
SPY IN THE STALLS
"Packed full of breathtaking, hilarious, edge-of-your-seat performances – everything you could wish for in a show like this"
★★★★★
LOVELDNCULTURE
"Magical, sometimes hilarious, and always emotionally charged"
★★★★★
FAIRY POWERED
"One of the best circus shows that I've seen for a long time… wonderful acrobatics"
★★★★
LONDONTHEATRE1
"A real spectacle"
★★★★
WEST END WILMA