THE BLACK CAT'S AUTUMN SEASON AT HOTEL CAFÉ ROYAL
After a smash, sell-out summer of theatrical cabaret at London Wonderground, The Black Cat is proud to unveil the Autumn Salon des Artistes season at Hotel Café Royal (every Friday and Saturday night), with new shows for early 2015 in the pipeline. Join our mailing list to stay up to date with latest shows and special events!
The historic Oscar Wilde Bar (formerly the Grill Room) will be treated to a feast for the senses, as The Black Cat presents a series of low-key and intimate cabaret dinner shows. Expect to see internationally renowned cabaret artistes presenting exclusive acts in a uniquely opulent setting – cabaret singers, character comedians, highly-skilled performance artistes, magicians and live musicians – plus DJs until late.
True to its original and glamorous spirit, Hotel Café Royal has reopened as a luxury hotel combining contemporary design with historic detail. The Oscar Wilde Bar, formerly the iconic Grill Room, established in 1865 has been exquisitely restored to its original Louis XVI detailing and is now the place to enjoy Champagne, cocktails and a light menu. Nestled between the elegance of Mayfair and the creativity of Soho, the Oscar Wilde Bar is where great minds came together to change the world. It is in this very room that Oscar Wilde fell in love with Lord Alfred Douglas, Aubrey Beardsley debated with Whistler, David Bowie retired Ziggy Stardust and Mick Jagger, the Beatles and Elizabeth Taylor danced the night away.
All tickets include table reservation for the whole evening.
Sign up to our mailing list for exclusive special offers!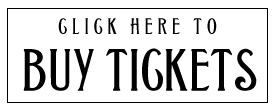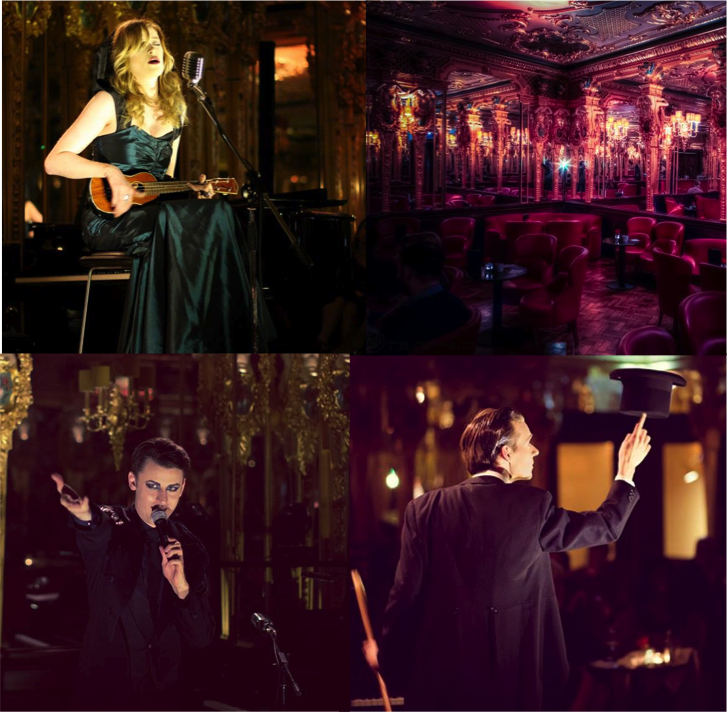 PRAISE FOR THE BLACK CAT CABARET 2014
"The Black Cat Cabaret will have you purring"
- LONDONIST
"A show that's as sinister as it is glamorous"
- METRO
"Equally at home in ballrooms and broom cupboards… these cabaret cats can slink in just about anywhere."
- GUARDIAN
"A magical trip back to the days of mysterious glamour all within the space of one thrilling evening."
- THIS IS CABARET
"A naughty, decadent, sexy and thrilling show packed with talent and is an absolute must see"
- BARGAIN THEATRELAND
Black Cat Cabaret at London Wonderground 2014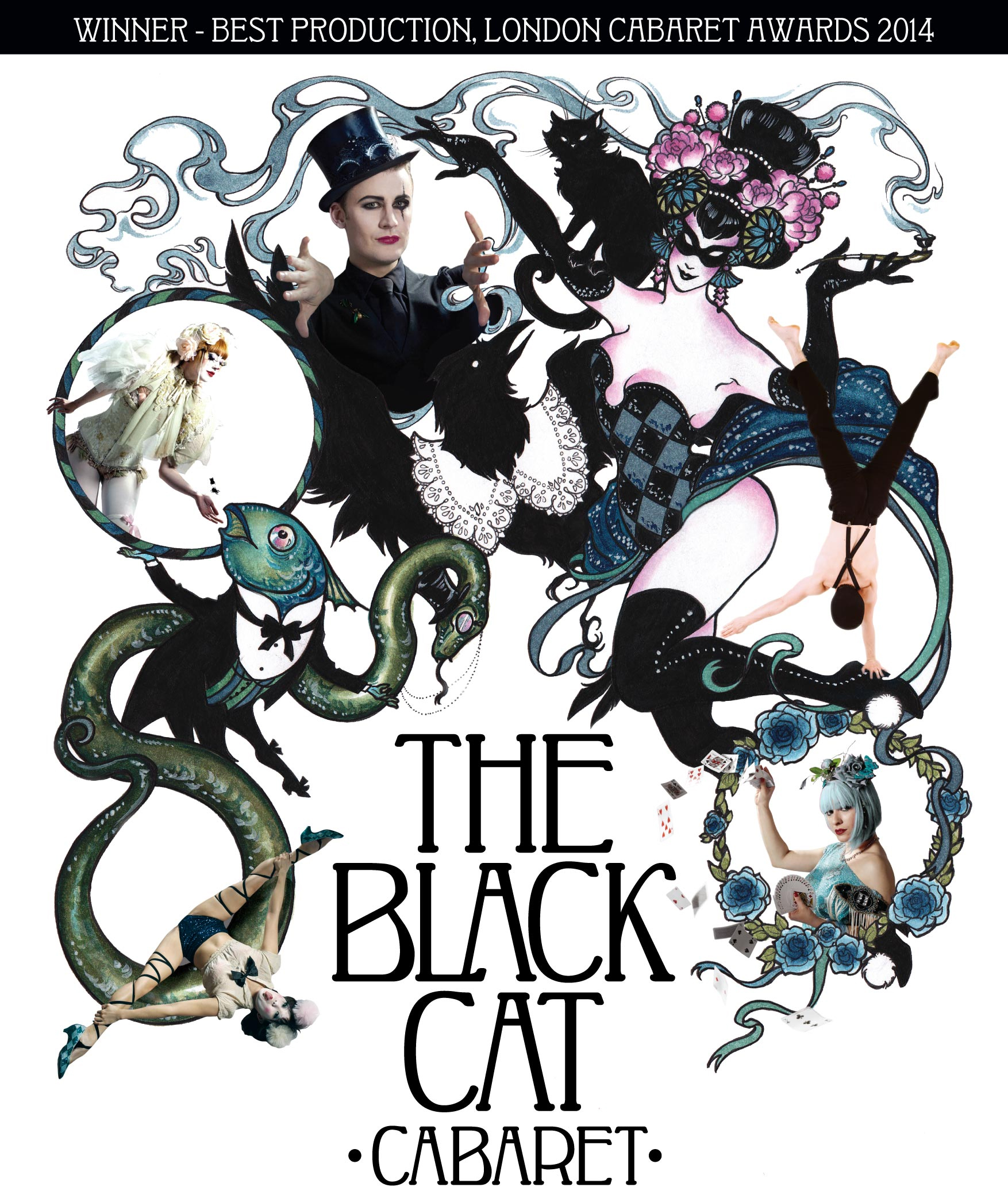 "Glorious eccentricities . . . Finely tuned louche delivery and devilish humour"
- The Stage
"One of the best nights out that the city has to offer"
- The Handbook
"We strongly recommend that you attend"
- BIZARRE
Click here for ticket purchase and further information.