Sep'22 – Welcome to Autumn with the BCC!

Autumn 2023 sees The BCC continuing our weekly residencies with HIGH SOCIETY at The Ned and SALON DES ARTISTES at Crazy Coqs, and if you're a Soho House member  catch us at Pen Yen, White City House every Friday night.

Yes it's been 10 years since The BCC's ground-breaking original dinner show premièred at Café de Paris. Many spin-offs, 22 theatrical seasons and a whole bunch of shorter runs, residencies or one-off performances later, and we are still serving up the claws out, dark and daring cabaret confections. Stay tuned for retrospecive features here in coming months, take a little look back in a recent post by David over on our INSTAGRAM.
We had a great time premiering HALCYON NIGHTS in August 2022. We took 29 audiences to a nightclub from the Golden Age, a darkly glittering jewel where showbiz goes to get loose. The Halcyon will be back soon and you can learn more about that show HERE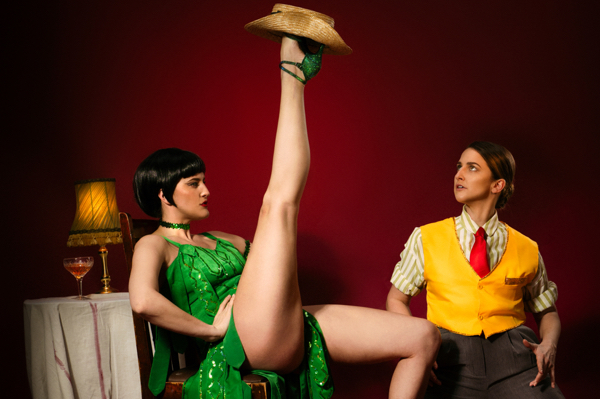 We produced a circus and high skills cabaret spectacular for The Ned NYE 2022, unveiling a new custom stage and aerial performance rig in the high vaulted ceilings of the Banking Hall. You can watch a little video of the event HERE
*
We presented 5 very special days of Bohemia performances, against the odds, in Monte Carlo in January 2021. Retrospective post looking back on the 2018 original Southbank production of the show HERE
*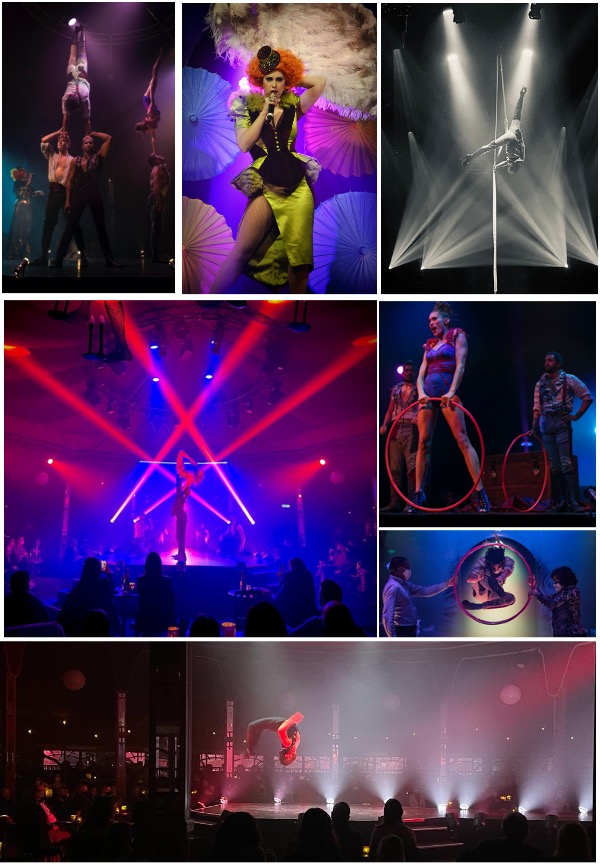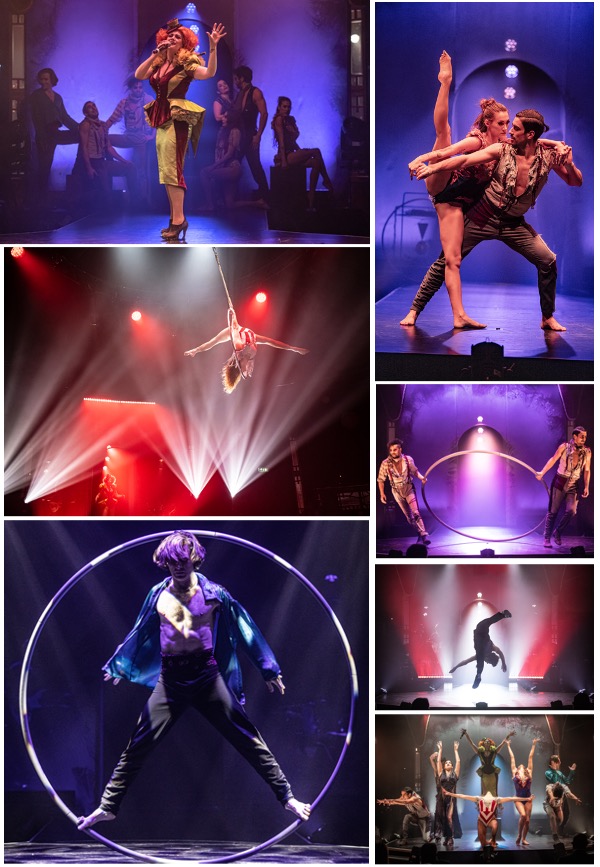 "
Black Cat: Bohemia at Underbelly ended in fine feline form!
Our headline presentation for the 10th anniversary year of Underbelly Festival, Southbank closed on September 30th '18. 41 packed houses and standing ovations later and we couldn't be prouder of our cast and team, and the psychedelic cabaret-circus joyride which was created this year. Thanks to everyone who came along. Further information on the show HERE– and Bohemia will be back in 2019, watch this space!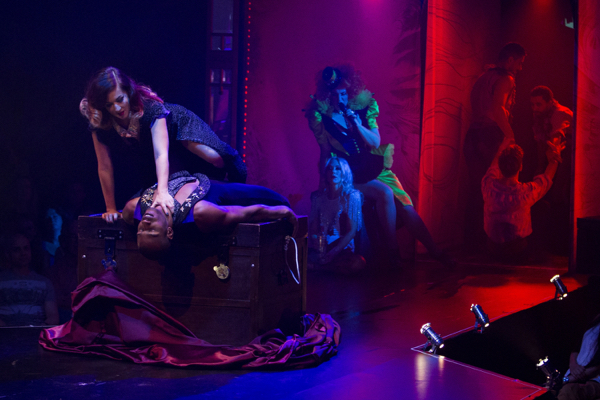 We had a marvellous time in 2017 at the Underbelly Festival at the Southbank summer season, and the winter spiegeltent of Christmas in Leicester Square, all of which was topped off by two phenomenal, sold out NYE events – take a peek at the image gallery HERE


Past Productions:
'Hotel Black Cat' at London Wonderground
'Hotel Black Cat' was a riotous explosion of cabaret, circus and live music, all set in a bohemian place of former grandeur. 
"Breathtaking" ★★★★★ Views From The Gods
"Astounding" ★★★★★ West End Wilma
"Enchanting" ★★★★★ London Theatreland

'Salon des Artistes'
Our award-winning Salon des Artistes was originally born at Hotel Cafe Royal, Regent St, W1, and was hailed as the most upscale 5 star cabaret in town before moving just around the corner to the gorgeous deco surroundings of Brasserie Zédel. A timeless cabaret which is melodious, provocative and just downright hilarious, combined with a full fine dining experience.


PRAISE FOR THE BLACK CAT CABARET

 WINNER – "Best Production", London Cabaret Awards 2014
"The Black Cat Cabaret will have you purring"
LONDONIST
"A show that's as sinister as it is glamorous"
METRO
"Equally at home in ballrooms and broom cupboards…
these cabaret cats can slink in just about anywhere."
THE GUARDIAN
"A magical trip back to the days of mysterious glamour
all within the space of one thrilling evening."
THIS IS CABARET
"A beautiful homage to the fin de siècle style, a thrilling night out"
WEST END WILMA
"An evening of glittering, erotic, comic, breath-taking mayhem"
LONDON THEATRE 1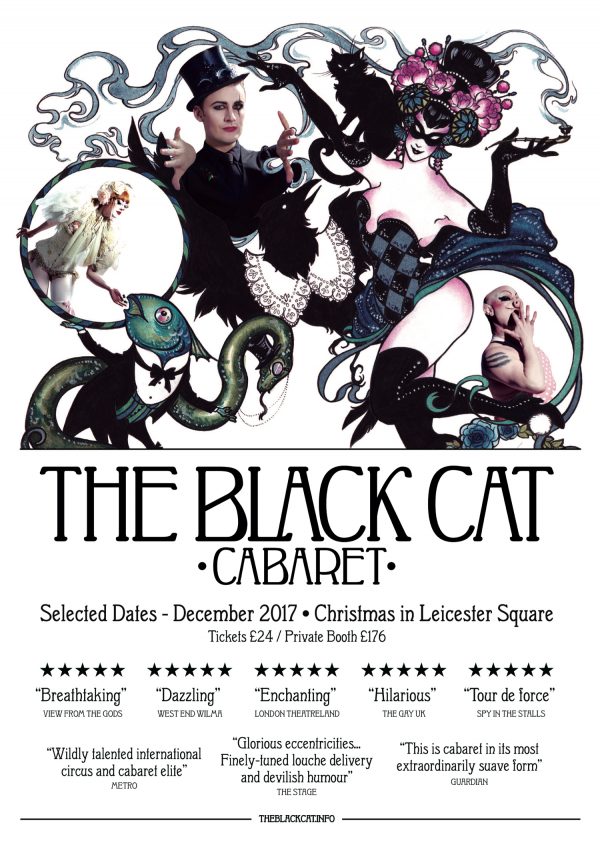 "Glorious eccentricities . . . Finely tuned louche delivery and devilish humour"
THE STAGE
"One of the best nights out that the city has to offer"
THE HANDBOOK
"We strongly recommend that you attend"
BIZARRE
Click here for ticket purchase and further information.
Questions? Click here for the answers!
Save
Save
Save
Save
Save
Save
Save
Save
Save
Save
Save
Save
Save
Save
Save
Save